Thursday, February 25, 2010
Monkey's Party, or Why My Family is More Talented than I

That post title might need to be "me" but I'm lazy and not looking it up right now...

Anyhoo, I just wanted to show my favorite decorations from Monkey's party. Little Man digs anything that has a motor so we dig a "Planes, Trains, and Automobiles" type theme. I wanted something to match this framed fabric I got from Urban Thimble about a year ago.

After running around for a full day trying to find rudimentary type vehicle die cuts (No Lightning McQueen and Tow Mater!) and having a very sad conversation with one of my Michaels brethren about what a die cut was, I came up empty handed.

Frustrated and crazed I fell asleep Friday night while watching Public Enemies with Ziggy. I woke up to find this.



He made them while I was asleep! I strung them together with some simple black yarn and they were a perfect garland for the stairs. I swear that man makes me want to punch him sometimes with how good he is--artistically and otherwise.




Goose wanted her brother's guests to walk in on a road like they were cars. So she picked out some inexpensive black gift wrap at the party supply store and taped it down. When she took some of the black color off by accident by dropping the tape, we made it into lanes. Then I helped her make a straight line of yellow paint for the road divider. She's got some good ideas, that one. Some may have asked what the heck it was, but I thought it was perfect!

Thanks, guys for such a good party.
posted by Lori @ 1:55 AM

Wednesday, February 24, 2010
Healthy Olympic Pancakes
One of the kids' favorite breakfasts is pancakes and in conjunction with the olympics and all the skating Goose has been making us watch we came up with these:


It's about a cup of Trader Joe's Multigrain Baking Mix
1 tbsp. butter
1 egg (though we use Ener-G vegan egg substitute)
half a cup of nonfat milk
As many blueberries and dried cranberries as you can stand!

Break out the skillet and voila! Red, White and Blue pancakes.
posted by Lori @ 7:54 AM

Monday, February 22, 2010

Dearest Monkey,

It's a thousand times harder now.

It's hard not to yell during the day as you try to pull every. last. hair. out. of. your. sister's. head. Then, it's so much better when you two make each other laugh.

It's a thousand times harder to be mad, or trust you for that matter, when I hear a crash and ask you what happened and you reply, "Nuh-zing".

It's harder to get the carpet clean, with it's ground in playdoh and bananas. It's hard to keep the dog from getting fat as you pass him his fifth or sixth treat of the day. It's hard to stay up until 11:46 like you made me do two years ago when you decided to grace us with your presence.

And yet, while it's hard, I can't imagine it without you.

I love you, little man. Thanks for making life hard so that I can appreciate how much better you make it, too.
posted by Lori @ 11:28 PM

Wednesday, February 17, 2010
Sensational Haiku Wednesday: Renovation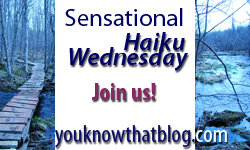 Learn to Live With It

Go on. Tear it down.
Spackle/paint it over. Still--
It is what it is.

posted by Lori @ 5:19 AM

VDay Gifts
I was pretty pleased with my find for Ziggy for Valentine's Day. Our funds were a bit low and to be honest, I figured I'd write him a poem and call it a day. But while at TJMaxx killing time with the kids, what did I see on the $1 clearance rack?



We have a wall of weird pictures in our bathroom so it should fit in perfectly. Plus, he loved it.




Eventually I'd like it to look like the inside of Haunted Mansion at Disneyland for Ziggy, who would live in a dilapidated shack just to feel scared at night. (Freak!)

And Ziggy, poor man, had no idea what to get, so he got some trite chocolates and a gift card. Let's just say it's Wednesday and they're both gone...
posted by Lori @ 5:13 AM

Sunday, February 14, 2010
Happy Valentine's Day

Here's my favorite love poem in honor of Ziggy. We had this at our wedding. It's by Anne Bradstreet, one of the first American poets--you go girl!

To My Dear and Loving Husband

If ever two were one, then surely we.
If ever man were lov'd by wife, then thee.
If ever wife was happy in a man,
Compare with me, ye women, if you can.
I prize thy love more than whole Mines of gold
Or all the riches that the East doth hold.
My love is such that Rivers cannot quench,
Nor ought but love from thee give recompetence.
Thy love is such I can no way repay.
The heavens reward thee manifold, I pray.
Then while we live, in love let's so persever
That when we live no more, we may live ever.
posted by Lori @ 9:55 AM

Thursday, February 11, 2010
Are We Seriously Doing This?

This morning I was combing out Goose's hair. She was really excited about getting to play with her best friend and wanted to put in a headband on her own.

What ensued was perhaps the most ridiculous temper tantrum I've ever heard.

Goose: There, Mom. Done.
Me: You look very nice, Honey. Like David Bowie.
Goose: I don't look like Ron Bowie.
Me: David Bowie. You're hair is sticking up like his.
Goose:

beginning to freak out

I don't look like Ron Bowie!
Me: Nope, you look like a beautiful little girl with David Bowie's hair.
Goose:

Unleashing the tears

No I don't.
Me: Goose, do you even know who David Bowie is?
Goose: He's a goblin (

The Labyrinth

) and I'm not a boy.

Shrieking and Crying

I don't look like RON BOWIE!

It was then that I left her sitting on the floor screaming with her incredible set of pipes that even Ron Bowie would envy. Angry with me she stormed into her room and put a hat on her head.

I can't wait until the teen years...
posted by Lori @ 1:15 PM

Wordless Wednesday: The Only Costume That Fits
posted by Lori @ 5:46 AM

Sensational Haiku Wednesday: Comfort Zone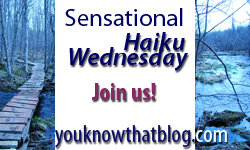 Of the Never-ending Projects...

Perched on a ladder
Painting ten feet off the ground
Yet comfortable.

And also the reason I'm late!
posted by Lori @ 5:42 AM

Tuesday, February 9, 2010
Why no Post Yesterday?

Beatles Rockband!
I'm proud to say that I'll be staying far away from any guitars or drums because I am so terrible that the game doesn't even know what to do with me. Goose is surprisingly good at the drums.

And I'm more jealous of Ziggy's coordination than ever. He can seriously pick anything up and be decent, if not great at it. Though I'm proud to say that I beat him handily at the vocals.

If anyone is looking for a bandmate that can do nothing but sing and erratically dance with spastic movements that are likely to break instruments or injur fellow bandmates, I'm free.
posted by Lori @ 7:59 AM

Friday, February 5, 2010
Goose Nest
I'd love to get Goose a new mattress so she can finally have her own big girl bed--no more of this toddler bed stuff. It's not something we can easily swing right now since we just got ourselves a mattress (we were sleeping on a hand me down mattress that was 30 years old.) So I'm hoping we can win one from Bizzie Mommy! It's even Sealy to match the one we bought!
posted by Lori @ 2:21 PM

Valentine Project

Over at The Homeschooled Year there's a Valentine swap for kids all over the country. We signed up and aside from our store bought foiled Scooby cards, we made these pop up cards with wildflowers from around our house. Goose also told me some of her favorite things to do here in California. We're one of two from the west coast and the only ones from CA so we had to do something to represent!

They were pretty fun to make, but not so fun that we'll be doing 23 for her class party...
posted by Lori @ 8:06 AM

Thursday, February 4, 2010
Wordless Wednesday: Love Is



Pain!



This was Monkey's favorite thing to do when we were in Disneyland last month. This is for my entry into Kailani's Feb. Photo Contest.
posted by Lori @ 12:25 AM

Wednesday, February 3, 2010
Sensational Haiku Wednesday: Reality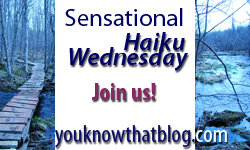 Little One asked, "what's life?"
A: When it's all boiled down, you have
lemons and lemonade.
posted by Lori @ 10:13 PM

Tuesday, February 2, 2010
Happy Groundhog's Day!
posted by Lori @ 8:37 AM

Dear Mr. Fforde- A Threat

Dear Mr. Fforde,

Know this. If you start another series, without giving us, your loyal readers more in your current series, I will find you and I will kick you. I don't know where I will kick you yet as my mind has not introduced a creative enough place; and it probably won't be very hard because at this point I've abandoned any strength training exercises--but it'll happen.

Don't get me wrong, I ended up really loving

Shades of Grey

, but where's the Nursery Crime? Where's Thursday? I'll accept more from the Chromatica series, but like I said, if you get some wild idea to write about a whole new world, with all new jargon and rules to pick up, sit on it, or I will kick you in the, hmmm... humerus? Am I tall enough? I need some suggestions.

Sincerely,
Lori
posted by Lori @ 3:33 AM

Monday, February 1, 2010
It's a Boy!
In honor of my cousin's baby being born over the weekend, Ziggy and I went to see Legion.

Ok, it was in no way in honor or my cousin's baby (Congrats, and welcome, TJ!)--we just found ourselves with time, no kids and really wanted to see it.



The movie was pretty lame. I really love Paul Bettany's acting but that's about it. The story started out well, a bit of a creepy thriller like Gladys up there in that poorly edited clip, but it doesn't resolve in a very logical way, and that's with a very willing suspension of disbelief.

And while Ziggy and I didn't come off as the best parents for laughing at a 100+ mph car accident with a newborn being held in the front seat, we couldn't have been that much worse than the parents who brought their two and seven year olds. It was maybe twenty five minutes through the movie when the seven year old had to go sit outside. And the two year old? Slept through the whole thing!

So that's that. If you're not into Bettany, illogical religion, or guns (the official NRA movie critic is likely to give this two trigger-fingers up) then at leat you can take a good nap!
posted by Lori @ 12:44 AM

About Me
Name: Lori
Home: Sacramento-ish, California, United States
About Me: I want to make things better.
See my complete profile
Previous Post
Archives
Blogrolling
Powered by