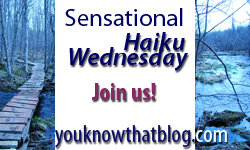 My Life

Bowie filters in
"Ch-ch-ch-ch-changes" starts
Another diaper...

And then, just to share because Goose is awfully proud of it, here's her parody of Browning's famous

Sonnets from the Portuguese

"Number 43" (Ok, I know it's not a full sonnet, but she's four!). The last bit she wrote out herself.




How do I love thee? Let me count the ways.
I love thee as though I were running down 16 stairs.
I love thee all the while I brush my stuffed animals' hairs.
I love thine enforcement as one locks another away in a dungeon.
I love thee as much as my mom.